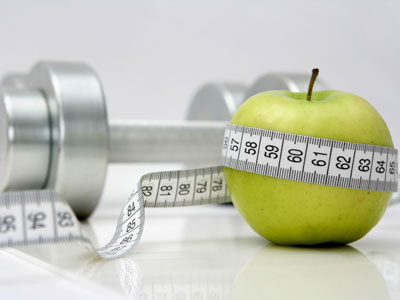 A well-balanced diet plays an important role in maintaining our health. Healthy diets not only allow our bodies to function, they can also help us reach and maintain a healthy bodyweight, reduce our risk of developing chronic disease, and improve our mood and mental wellbeing.
Beach Balance's nutrition counseling program is a collaboration with the CSULB Family and Consumer Science Department and provides dietetic students the opportunity to share their nutrition knowledge with members one-on-one. Sessions are FREE of charge, range from 30-60mins, and are aimed at helping students discover ways to improve their diet.
Our peer nutrition counselors can provide information on…
Basic nutrition concepts, such as macronutrients and how to read food labels
Dieting for weight loss or weight gain
Eating for improved sports performance
Dietary suggestions for medical conditions such as cholesterol or high blood pressure
Virtual Nutrition Counseling
Our virtual Nutrition Counseling sessions are run through Zoom and provide a 1-on-1 experience with an undergraduate Nutrition and Dietetic student. Our peer nutrition counselors will work with you to discover eating habits that best fit your lifestyle, dietary preferences, and individualized goals.
**Fall 2020 Virtual Peer Nutrition Counseling begins September 28th and ends December 4th. The last day to register for Virtual Nutrition Counseling is November 24th. All Virtual Nutrition Counseling appointments are FREE of charge.
In-Person Nutrition Counseling
In-person Nutrition Counseling has been postponed until further notice.
To schedule your FREE In-Person Nutrition Counseling appointment, visit Beach Balance during operational hours. Appointments must be made 72 hours in advance and a completed intake form must be turned in prior to scheduling an appointment.
Meal Prep 101
October: Butternut Squash Soup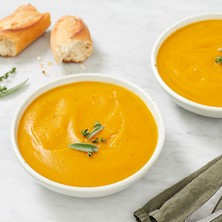 Fall season has officially begun, and it is time to bring back those autumn recipes! As we begin the transition from summer to fall, it is a great idea to start eating foods based on the season. Fall season brings great sources of vegetables and fruits such as apples, eggplant, green beans, pumpkins, sweet potatoes, squash and many more. This month we wanted to embrace the upcoming season and bring to you a delish butternut squash soup recipe! The recipe not only tastes great, it also has great health benefits. Butternut squash, the main ingredient of the soup, is rich in carotenoids such as beta-carotene, alpha-carotene and beta- cryptoxanthin which contribute to the bright orange pigments seen in butternut squash. Carotenoids are a form of vitamin A which are essential for eye and bone health as well as regulating cell growth and improving immune function.
Another great ingredient included in the recipe is chicken broth. Chicken broth is a great fluid for when you are feeling under the weather and is beneficial when experiencing digestive issues. If you are vegan and/or vegetarian, you can replace the chicken broth with a vegetable broth instead; it will still taste just as great! If you want the link to the full recipe, click here
Ingredients:
2 Tbsp Extra virgin olive oil
1 Carrot, diced
1 Celery stalk, diced
1 Onion, diced
4 cups Butternut squash (fresh or frozen)
1/2 Tsp Fresh thyme, chopped
4 C chicken broth
1/2 Tsp Salt
1/2 Tsp Black Pepper
Directions:
Heat oil in a large soup pot over medium heat. Once heated add carrot, celery, and onion.
Cook vegetables until they have begun to soften and onions turn translucent, about 3-4 minutes.
Stir in butternut squash, thyme, chicken broth, salt, and pepper and bring to a boil.
Reduce heat and simmer until squash is fork-tender, about 30 minutes.
Using a blender, purée the soup. Let the soup cool in purée in batches to prevent overheating of the blender.
Recipe Ideas
Kick start healthy eating with these meal prep recipes. Get recipes like these directly to your mailbox by subscribing to the Beach Balance Newsletter.